Join the SWPP today
Open to all photographers throughout the world.

We would like to extend an invitation for you to consider joining
The Society of Wedding and Portrait Photographers
, and for that purpose we have prepared an exclusive offer for you.
You can try us out for 2-months free of charge
.
The SWPP is one of the world's largest organisations for pro and aspiring photographers. Members receive a range of benefits to help them in their careers and businesses. Members have access to our photographic Forum, comprehensive business listing on our web site, online photographic gallery, Professional Imagemaker magazine and a great deal more photo services.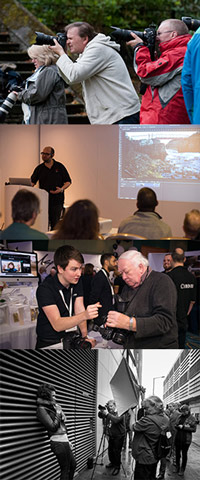 The online communities continues to be the corner stone for advice on equipment, photographic techniques and business suggestions. We also host a range of monthly and annual competitions which you can enter whilst on your trial period.
Benefits of membership include:
Online Photography Forum
Free to enter Monthly Image Competitions
Full Business listing
Internationally Recognized Qualifications on submission of work
20x16" Print Competition
London Photographic Convention and Expo
Mentoring program
Professional ImageMaker Magazine
Online Gallery max 30 images
Photographic Webinars
Use of Logo
Trade promotions for members
Access to our Online Magazine
Weekly email newsletters
The Photographer Academy - Academy Membership
Members' Handbook
Membership card
Membership Certificate

What our members say

"The best thing that I did when I started in photography was to join the SWPP, an organization that caters for ALL photographers at all stages of their careers."
- Lisa Beaney ASWPP

"

The Societies is an amazing organization that provides so much for all those willing to participate. I love the competitions, the forum and especially the Convention."
- Christina Lauder FSWPP


"I could write a list as long as my arm, so many benefits with membership, one great thing is that I now have photography friends all over the world thanks to the SWPP."
- Richard P Walton FSWPP



"After being a member of the SWPP for the last 10 years, it is with great pleasure that I look forward to being part of their exciting future. The training and mentoring is second to none and I have always enjoyed helping photographers to reach for excellence."
- Faye Yerbury Master Photographer FSWPP
Join now - https://swpp.co.uk/join.htm